Din Ki Shuruaat Ho Achche Anubhav Ke Sath
Meet the dream team
Backed by a competent and proficient team, we are able to manufacture a delicious range of tea, agarbati,spices.
More about us
With In-depth Domain Expertise, We, Rajani Distributers Pvt. Ltd., Are Successfully Offering Varied Range Of Products To Customers In Stipulated Time Frame And At Highly Competitive Prices. Further, Owing To Our Quality Centric Approach And Client Oriented Business Philosophy, We Have Managed To Attain Complete Customer Satisfaction. We Are Prominent Manufacturer, Supplier And Trader Of Tea, Agarbatti, Spices, Etc. All Of These Products Are Made Using High Grade Raw Material And Ingredients. Our Company Provide The Best To Both Food And Fragrance Industry Which Demands For Quality And Consistency. Born In 1975, We Are Utilizing The Latest Machinery And Talented Workforce To Develop An Alluring Range Of Products That Provides Instant Refreshment And Rejuvenation. Our Spices Provide A Mouthwatering Taste To The Food Made In Hotel, Restaurant, Houses, Etc.
"RAJANI DISTRIBUTERS PVT. LTD." ALSO LISTED IN
Services
For effective production of Tea, Incense Sticks and Spices, the group has divided its unit into tea division, agarbatti division and spices division. These divisions are elaborated below:
Tea Division
It Deals In 8 Different Brands Of Tea, Such As, OF (Orange Fanning), BP (Broken Pekoe) And Dust, Which Are Available In Small As Well As In Bulk Packaging
Agarbatti Division
The Group Has More Than 80 Fragrances Which Are Available In Different Forms Of Packaging Such As Pouch Packing, Box Packing, Tube Packing, Loose Packing, PP Roll Packing Et
Spices Division
Under Spices Division Chilly Powder, Turmeric Powder, Coriander Powder And Coriander Cumin Powder Are Processed.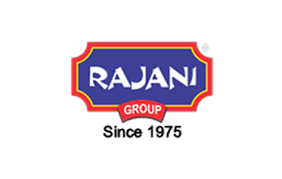 RAJANI DISTRIBUTERS PVT. LTD.
Gallery
You can find the best work we have done here, see all of them you will be fascianted and you will fall in love with our quality and aesthetic of the wordly branded clients.
See more fantastic work
Contact form
Say hello to us, we will answer as soon as possible.